When I was a very first-year instructor, I experienced this fantastic thought that in its place of assigning classroom positions to my fourth graders, I would just have 1 of them be teacher's assistant (you know, kind of like they do in large faculty). They would do all the things I desired and would get to sit in the beanbag chairs with a pal in the course of unbiased examining. Afterwards on in my occupation, I switched it up and gave learners a lot more common employment. But boy, did that ever choose a large amount of management! I had these very little 50 percent-sheets of paper wherever pupils could suggest their choices, and then I went by means of them all and attempted to give learners their top selections. It needed an total spreadsheet, and it only lasted that just one year. Quickly, I was back to my previous TA setup, and I'm not the only a single who prefers it. Loads of teachers are ditching classroom work opportunities for a "Star College student of the Day." Here's why.
How does Star Pupil of the Day do the job?
In a lot of lecture rooms, assigning positions is a time-honored tradition. Pupils choose on the roles of desk inspector, toilet monitor, librarian, chair stacker, and more. Young children enjoy it (my son is in pre-K and insists on being line chief just to go downstairs to brush his tooth), and it's a good way to develop group. It is also form of a headache. But there is yet another way. Just decide on a single student per day and have them do every little thing.
We heard about  Star University student of the Day from @kinder_allure, and here's how she clarifies it: "[The Star Student] gets to be the line chief, doorway holder, workplace papers individual, instructor helper, and what ever else I need to have! I improve the star each and every working day and it goes in alphabetical purchase!"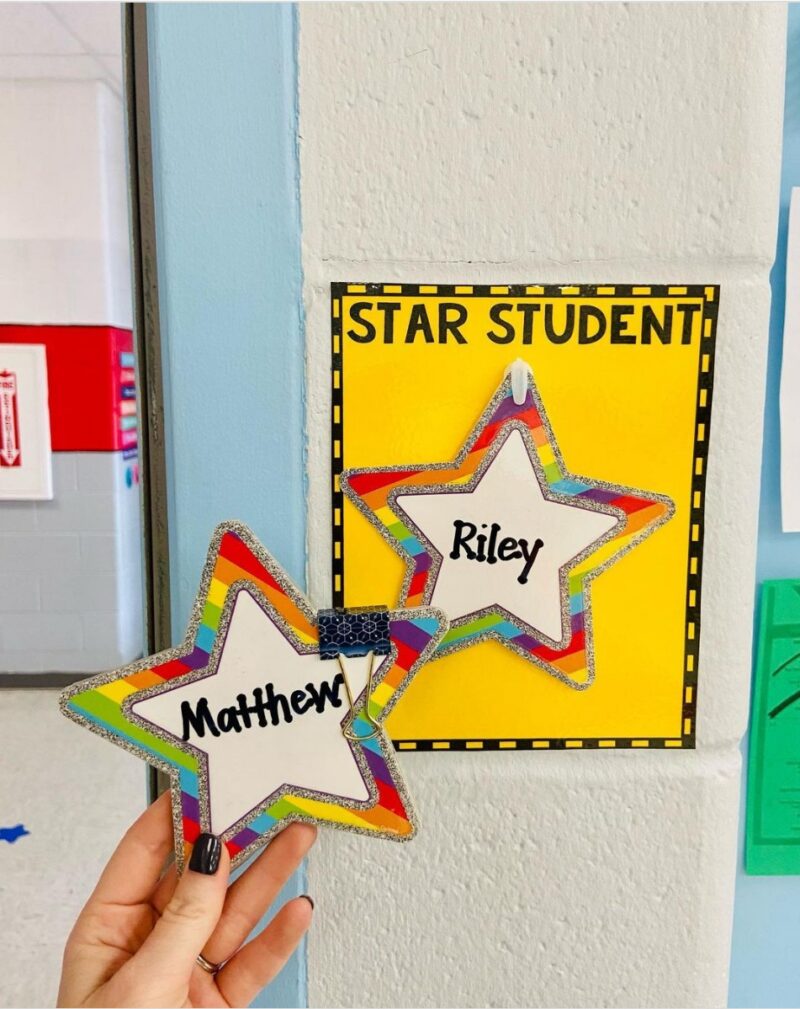 Impression resource: @kinder_allure
Do I have to contact it Star Student of the Working day?
Of training course not! You can phone it whatever you like. We love these strategies from fellow academics:
Helper of the Working day a.k.a. HOFTD (@nkklyons47)
Classroom Supervisor (@elevate_your_hand_)
Class VIP (@lindascottagekitchen)
Small Teacher (@zoie_ann)
What else do I need to have to know?
There is no rule that says you have to improve your Star Pupil just about every working day. Perhaps Star Student of the Week works superior for you. It can also be far more than a person. Teacher @robynhaber chooses two "Lifesavers" each individual day for all her classroom helper desires. A further hack to make this even a lot easier? If you're highlighting a scholar for the week in any case (no matter if it is their birthday week or they've achieved some thing distinctive), just make them your Star Student!
For additional classroom ideas like this, subscribe to our newsletters!